My Experience
This site is a place for me to talk about my quilting and crafting experiences.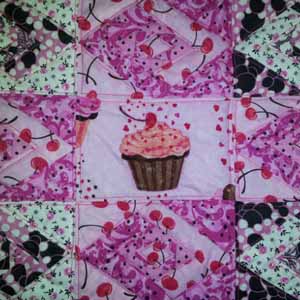 I work from home as a quilt designer and long-arm quilter. I design quilt tops, piece and quilt them.  I do quilt sometimes for others. What I love most is to teach others to quilt and to use my long-arm quilting machine which help them finish their own quilts.  My biggest sewing loves are quilts,  clothes, bags, pillowcases and costumes.  I also like to cross-stitch, scrapbook, and crochet, decorate cookies and cakes, and love to cook.
I have three wonderful children and the most amazing husband. In my spare time you might find me camping, gardening, hiking, seeking knowledge or just soaking in some rays.
A quilt has a story to tell.  The story is told through fabric, stitching and the years it has spent keeping someone warm.  There may be writing on it to help tell the story.  The writing may tell us why it was made, who it was made for, the year it was made, the name of the quilt.  It is important to share this information with others.  I am passionate about quilting.  I love to learn the history that belongs to each quilt and I desire to help you tell your quilt's story.  I would like to help you finish those quilt tops that have been tucked away.